Frank Chi is an award-winning filmmaker, creative director, and digital media strategist. Since 2016, his short films focused on social justice narratives have received over 50 million views, almost 2 million engagements across social media, and have generated almost 150 news articles.
Frank's "Langston Hughes in Our Time" project - a three-part short film series bringing to life Hughes's poems "Kids Who Die", "Let America Be America Again" and "Democracy" - was called "the perfect Black Lives Matter tribute" by HuffPost. The series featured actors Danny Glover and Alfre Woodward, and every woman of color serving in the U.S. Senate. Frank's collaborations with the Smithsonian Asian Pacific American Center - including "Letters from Camp" and "America is in the Heart" - remain the Smithsonian's most popular videos on social media. They've gained recognition from the likes of MSNBC, ABC News and The Los Angeles Times as films "bringing words to life" that reflect "a heartbreaking resonance of past and present."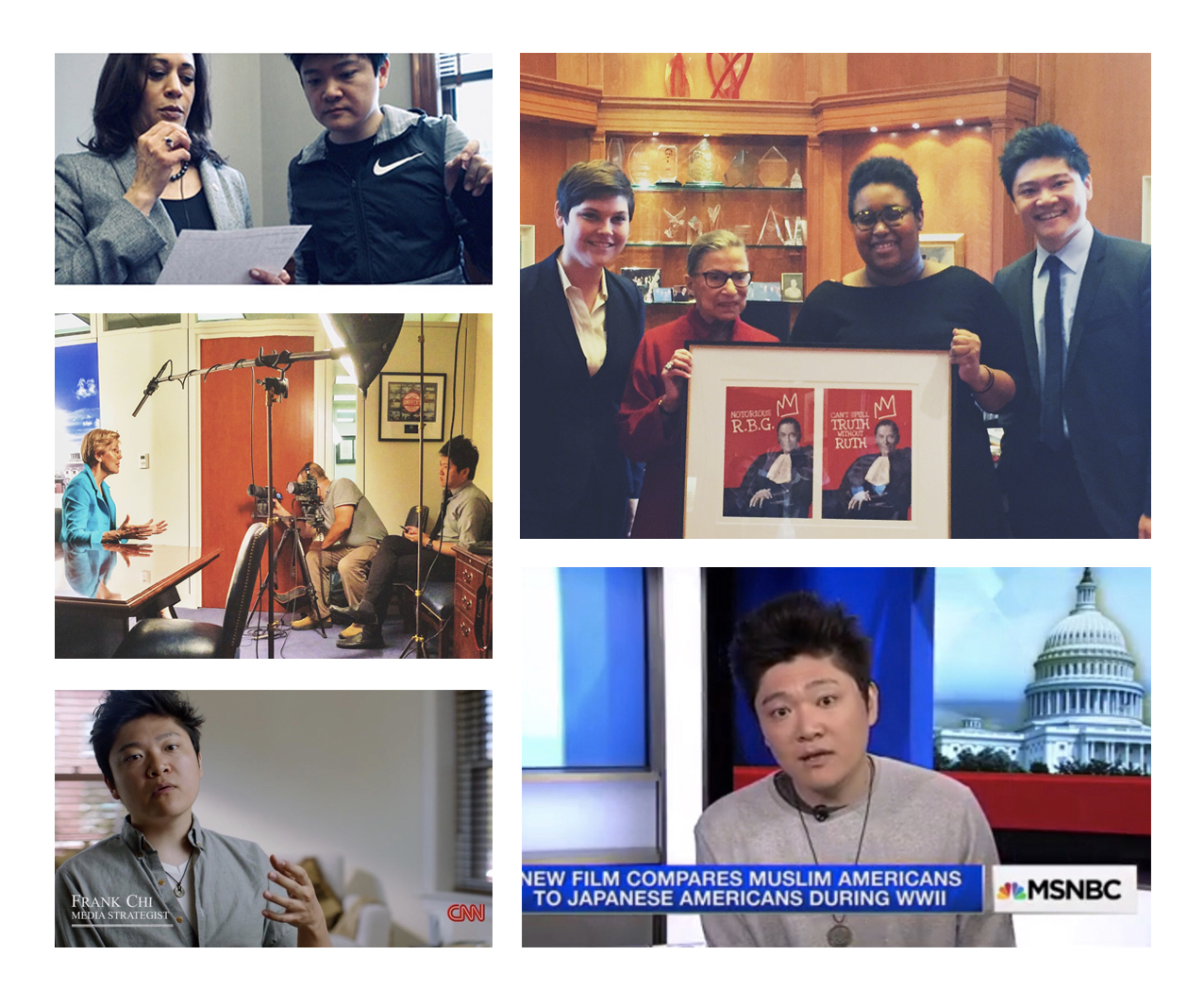 In politics and policy, Frank has led digital creative campaigns for five U.S. senators, two governors and seven members of congress – most notably for Sen. Elizabeth Warren. His design and data visualization work have been recognized by The New York Times, Rolling Stone, BuzzFeed, among others as flagship content for the economic justice and social justice movements. Among his clients are the American Constitution Society, the Aspen Institute, and the Center for Budget and Policy Priorities.
Frank was also part of the team that created the "Notorious RBG" meme honoring Justice Ruth Bader Ginsburg, and was featured in the Oscar-nominated film "RBG". He's been profiled in Communications Arts and NBC News, and has written for The Washington Post and The Boston Globe.
A native of New Haven, CT and a graduate of Bowdoin College, Frank lives in Washington, DC.
---
---